Your soul is here to grow.
Your soul came here to learn through your life's lessons. I believe life is a never-ending journey to heal. As you heal, your soul evolves. It's that simple.
.
Your life has purpose. Do you know yours?
Most people are unaware that their life has a deeper meaning. They also don't understand their life purpose.

Hello, I'm Marilyn Segal, a Life Purpose coach, healer, and spiritual teacher. My goal is to guide you to the fullest expression of your unique Life Purpose and create a balanced, peace-filled, and abundant life.
In my healing and coaching sessions, I use Hand Analysis, a discipline that uses your fingerprints as a window to your soul. I also teach you how to connect with the angelic realm and your spiritual team.
I bring over two decades of experience in spiritual teaching, healing, Reiki, and meditation when I work with my clients.
.
My Story Begins Like Most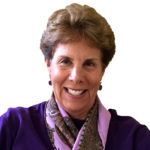 I was an ordinary person, walking through life with all my dramas and traumas. I really didn't think much about anything other than when I was going to meet and marry my husband.
Early on, I made the decision to find a solid career that I could do part-time even when I got married. I loved people and working with my hands. I was also fascinated with the body. I chose dental hygiene as a career path. The smartest thing I ever did for myself was to get a good college education and make the decision to take care of myself financially. This was my plan, and it was a good one.
But life takes us on an adventure all its own.
My mother died when my twin sister, Carolyn, and I were eleven years old. Then, just weeks after my mother's death, I injured my back, which required me to wear a back brace for more than two years. I was an awkward teenager to say the least.
Pain became a part of my life from that moment on, and the years rolled by. I lived with severe back pain for 27 years and believed all the pain was due to the injury I had sustained years earlier.
Life is full of mysteries.
As my twin sister began her own journey into sickness and back to health, she and I both experienced what we call "God-jolts." We discovered we had been dancing a dance in which no one was leading. Our health issues had taken over our lives, and Carolyn was dying.
We needed answers, and we needed them fast.

In 1990, I experienced an instantaneous healing during an acupuncture session. I finally got to the root cause of all my pain and set it free. Nothing short of a miracle! I have been free from pain ever since.
On my journey, I was also awakened to my spiritual gifts. We all have gifts. We just have to awaken to them and nurture them. At the time of my healing, I was just beginning to embark on my new talents and gifts as a writer, artist, spiritual teacher, and healer.
I am here to help those who want to reach deep inside themselves and say yes to their amazing journey toward a peaceful and bliss-filled life. I look forward to introducing you to the wonderful person you really are!
My personal philosophy can be summed up by this phrase:
Healing is the journey. My motto is "Feel, deal, and heal.
.
How is your life's journey going?
Knowledge is powerful. When you have direction, your whole life can change. I take the "sting" out of living by guiding you to right living. This adds to your human adventure and expands your soul's evolution.